Whether you have a seed library or are learning about opening one, seed librarians are always happy to help! This page is for sharing resources, including handouts, brochures, seed library aids, or slides. We are also sharing library profiles and pictures for inspiration! If you have something you would like to share, please use the Contact Form.
The following slides were part of a presentation to the Michigan Library Association on October 13, 2021. Feel free to use them as a guide for starting and managing a seed library or for presenting to your director or Library Board. Reconsidering the Seed Library
How do I find seeds for my seed library? That is the question we are asked most often at MSLN. Sourcing Seed for your Seed Library is here to help!
Looking for a presenter? Our newest feature is our MSLN Speaker Database
It is a work in progress, so if you are a garden speaker or you have hosted one at your facility, please add to our database. Please submit all pertinent information via our Contact Form
There is some incredible work going on right here in Michigan! Please use the Resource Document below to begin documenting information about your own seeds. Peruse down the page to view some great examples of library practices here in the state.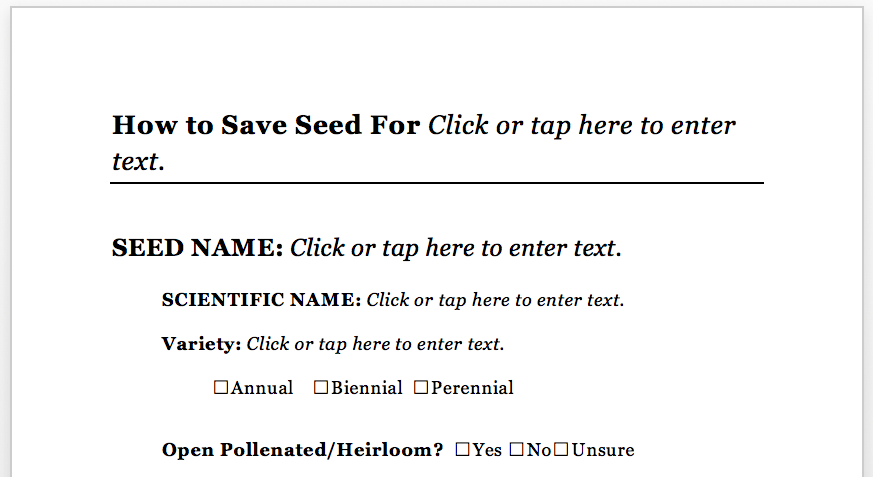 Examples from Libraries Around the State
Seed Database
The Tamarack District Seed Library was established in the spring of 2016 and continues to provide quality programs that promote gardening and sustainable living. Much of TDL Seed Library's success is thanks to a fantastic, user-friendly database system. The system uses Excel to track pertinent seed information and then merges this information into Word or Publisher to create labels for individual seed envelopes and to create indexes for inventory.
There are many successful systems – the best advice is to find one that is easy, cost-effective, and works for you! For some great ideas, check out these examples from Tamarack District Seed Library.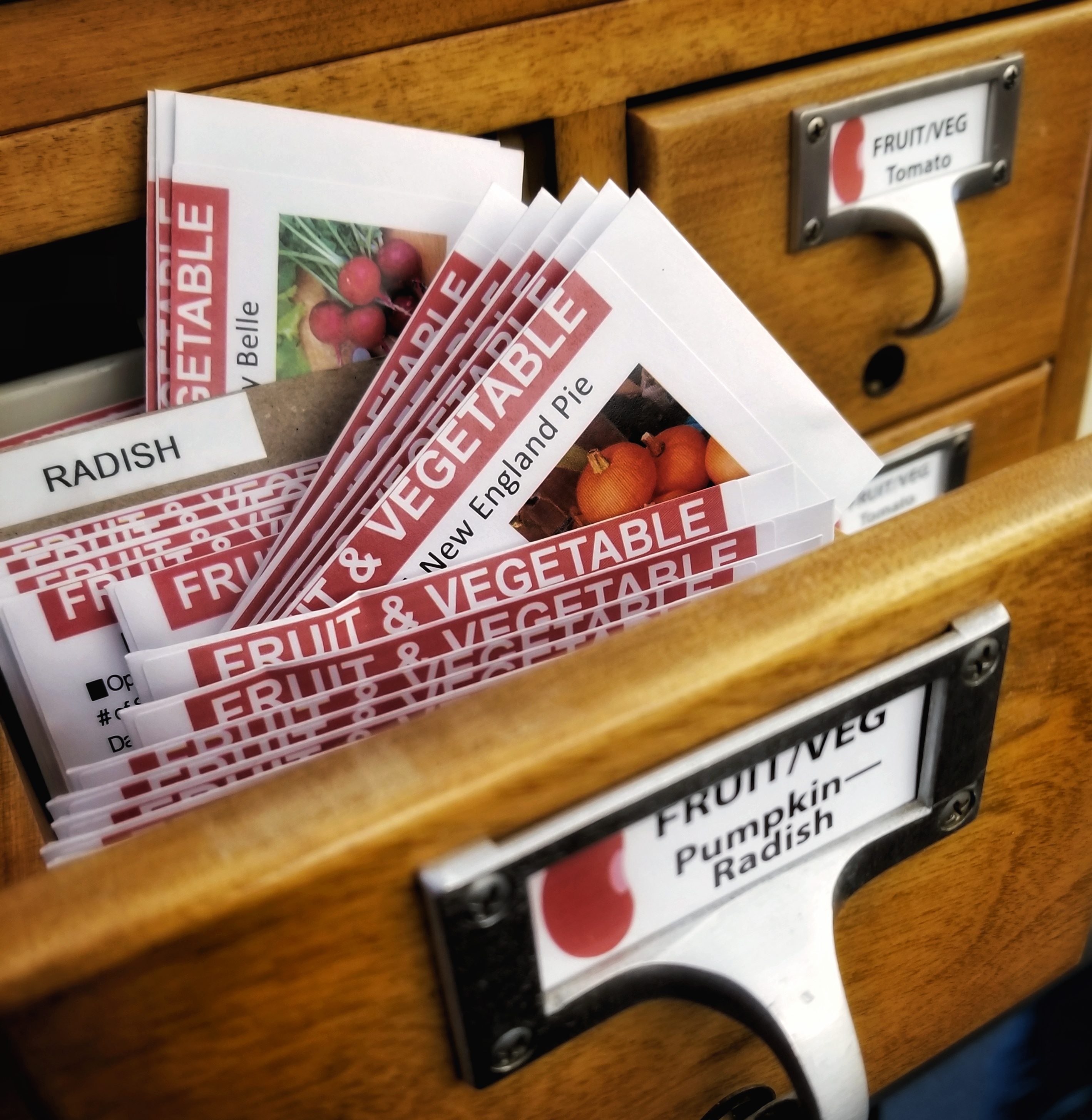 Large Opening
In March 2017, the Herrick District Seed Library had one of the largest and most successful seed library openings in Michigan. They anticipated moderate interest but their inaugural program with Ben Cohen drew 142 community members and wildly exceeded expectations. By the end of the first month, they had handed out over 2500 packets of seeds! So how did they do it?
Check out their info below:
Student Activities
Start Seeds/Save Seeds (S4) is a program that started in the Marquette area in 2015 to provide school garden support. The program offers educational materials and activities on transplants and seeds, and invites schools to trade seeds and stories at a community-wide Seed Swap in the fall.
S4 believes that "Seed saving is one of the best ways to interact with the garden, because…
Seed saving is hands-on, outdoors, and experiential
Seed saving answers the question: where does food come from?
Studying seed saving illustrates the big picture in many subjects: science and biology, social studies, nutrition and health
Seed saving empowers students to become an informed part of the next generation of eaters (and farmers!)"
Check out some of their materials below!
S4 would like to recognize all those who have invested time, money and energy in sharing seeds with students: Queen City Seed Library, MQT Growth, Partridge Creek Farm, MSU North Farm, Central Upper Peninsula Planning and Regional Development Commission, and Delta County MSU Extention.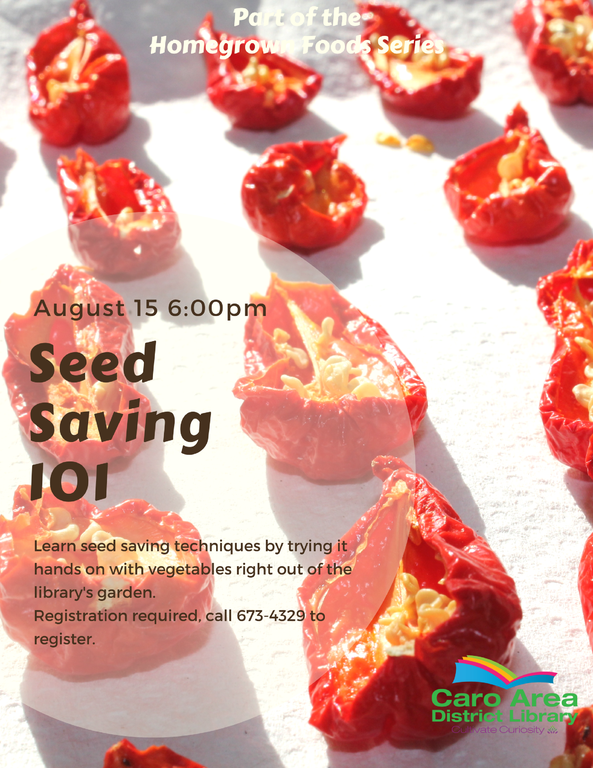 Workshops
Caro Area District Library began growing a seed library in 2012 with a main goal in mind: sustainability. Their program has grown every year and in 2014 Caro Area District Library began their highly successful "Homegrown Food Series". This series, done every spring, shows patrons how to bring seeds from the garden to the table through a series of workshops on gardening, food preservation, seed saving, and more!
Check out some of their flyers from 2018: